Why Rent a Car?
Go anywhere, anytime!
Do shipping a lot!
You don't have to worry about the timetable!
Find a wonderful spot on the way unexpectedly!
Why Times CAR RENTAL?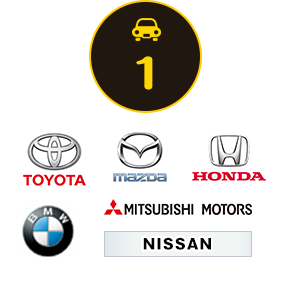 Choose from the top brand cars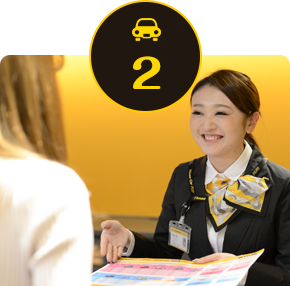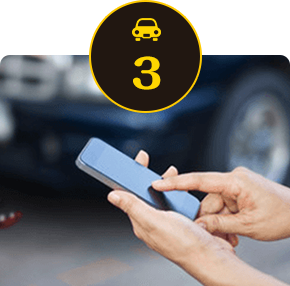 Various protection packages available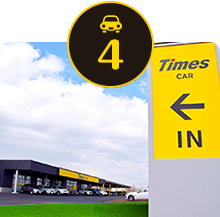 Easy one-way rental to our many shops
How to Book
Step 1
Select Date & Time
Pick-up/Return Location
(airport / address / shop name)


Step 2
Select Class


Step 3
Select Option
(Protection Package, Accessories and Option Fees, etc..)


Step 4
Input your information
(Name, E-Mail Address, etc..)

Your reservation is completed!

Recommended car for you
check

I want to rent a car that is suitable for a big party.

Recommended!

Serena(Nissan)

If your party has more than five passengers, RVs or vans will work great! Let's make a lot of noise and head to the final destination.

| | |
| --- | --- |
| Vehicle Type | Wagon |
| Vehicle Category | W4G |
| Seating Capacity | 8 People |
| Suitable Capacity | 6 People |
| Luggage Capacity | Approximately 4 Suitcases. |
check

I want to rent a car that is suitable for driving around during my journey.

Recommended!

Corolla(Toyota)

You can drive comfortably with all your baggage by a smartly designed car. This is the best choice for all occasions especially for couples or small-group. It's Corolla(Toyota).

| | |
| --- | --- |
| Vehicle Type | Sedan |
| Vehicle Category | M2G |
| Seating Capacity | 5 People |
| Suitable Capacity | 4 People |
| Luggage Capacity | Approximately 3 Suitcases. |
check

I want to rent a car that can load a lot for outdoor activities.

Recommended!

Atenza Wagon(Mazda)

It's a true sport wagon!! Suitable if you have a lot of baggage for outdoor activities.

| | |
| --- | --- |
| Vehicle Type | Sport Wagon |
| Vehicle Category | S4G |
| Seating Capacity | 5 People |
| Suitable Capacity | 4 People |
| Luggage Capacity | Approximately 3 Suitcases. |
check

I want a car that is very economical and has good gas mileage for long drive.

Recommended!

Prius(Toyota)

If you want a vehicle which has outstanding mileage, this is the best car. Suitable car for long driving as it is very silent in the room.

| | |
| --- | --- |
| Vehicle Type | Hybrid |
| Vehicle Category | C3H |
| Seating Capacity | 5 People |
| Suitable Capacity | 4 People |
| Luggage Capacity | Approximately 3 Suitcases. |
check

I want to rent a vehicle that is suitable for driving in the city with friends!!

Recommended!

Demio(Mazda)

Easy to drive along even a narrow street. Suitable compact car if this is your first time to drive in Japan.

| | |
| --- | --- |
| Vehicle Type | Compact |
| Vehicle Category | C1G |
| Seating Capacity | 5 People |
| Suitable Capacity | 2 People |
| Luggage Capacity | Approximately 2 Suitcases. |
What you need to know to drive in Japan

What you need to know to drive in Japan