Selecting Vehicles for Rent
Times CAR RENTAL rents out a wide range of vehicle models. Vehicles manufactured by Japanese companies (Toyota, Nissan, Mazda, etc.) and overseas companies are available.
Provides recommendations on which vehicle to rent if you wish to drive in Japan.
Vehicle Type Examples
Compact Vehicle Type
Passenger Vehicles
Small, easy-to-drive cars that are perfect for short distances.
Sedan Vehicle Type
Passenger Vehicles
Cars that are often used for business purposes in Japan due to their formal designs.
Minivan/Van Vehicle Type
Passenger Vehicles
Vehicles with high ceilings that allow easy entry and exit, which makes them perfect for use by elderly people and children.
Capable of storing a large amount of luggage.
Sports/Imported Vehicle Type
Passenger Vehicles
Sporty convertibles, German cars, and British cars are also available. These are recommended for those who wish to drive a vehicle they are familiar with in Japan.
Selecting a Vehicle
Here we introduce how to select a vehicle that suits your needs.
For a safe and easy drive in town and on unfamiliar roads!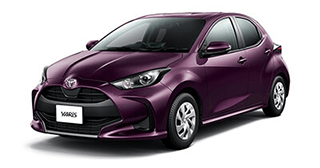 Small, compact cars are recommended for driving on Japan's narrow roads. The interiors are comparatively spacious, and they are popular for the level of comfort they provide.
They are perfect for small groups of two or three people and for couples.
C-1 Class, C-2 Class, etc.
For an exciting journey with a group of people!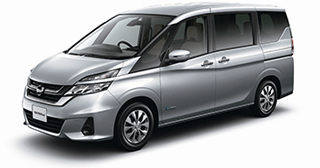 Minivans or wagons with three rows of seats are recommended for a group of five or more or when a large amount of luggage needs to be transported. Their appeal lies in their high ceilings and roomy interiors, which makes getting in and out of the vehicle easy.
W-2 Class, W-4 Class, etc.
For outdoor activities!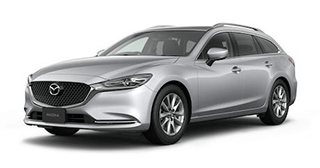 SUVs, which perform well over long distances, and station wagons, which can store a lot of luggage, are recommended for people looking to experience outdoor activities in Japan.
S-4 Class, O-4 Class, etc.