Find a car that fits your purpose
I want to rent a car that can load much for outdoor activities.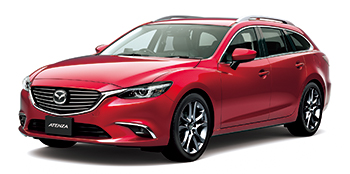 Atenza Wagon(Mazda 6)
It's a true sports wagon!! Very good if you have much baggage such as outdoor activities and golf.
Vehicle Type

Sport Wagon
Vehicle Category

S-4
Seating Capacity

5 People
Rough Capacity

2 Caddie Bags or 2 Travelling Bags.
Detail/Price