Access to Kansai International Airport Rental Car Counter
From Kansai International Airport to Pick-up Counter
1. The arrival lobby (International Line)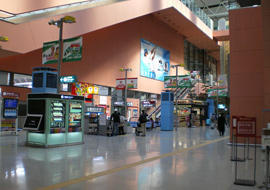 When you arrive, please go out of the arriving lobby, and go to the second floor by using the escalator or the elevator.
2. The arrival lobby (Domestic Line)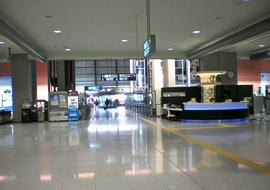 Please go out of the arrival gate and go the exit located behind the the central information center.
3. Kansai Airport Station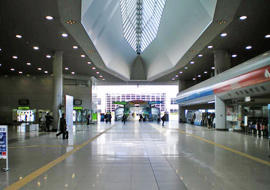 Go to Aeroplaza located by walking through the passage from the Kansai airport station.
4. Inside Aeroplaza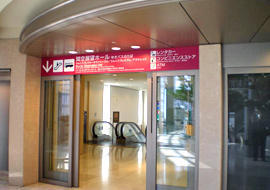 Get inside Aeroplaza and go to the first floor by using the elevator or escalator located on the left side.
5. the Rental car Reception Desk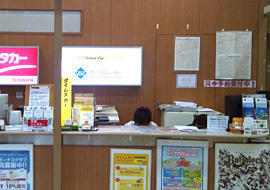 There will be the reception desks of each rental car company. Our staff will guide you to the reserved vehicle after the rental procedure.
Pick-up Location
Times Car RENTAL Kansai International Airport